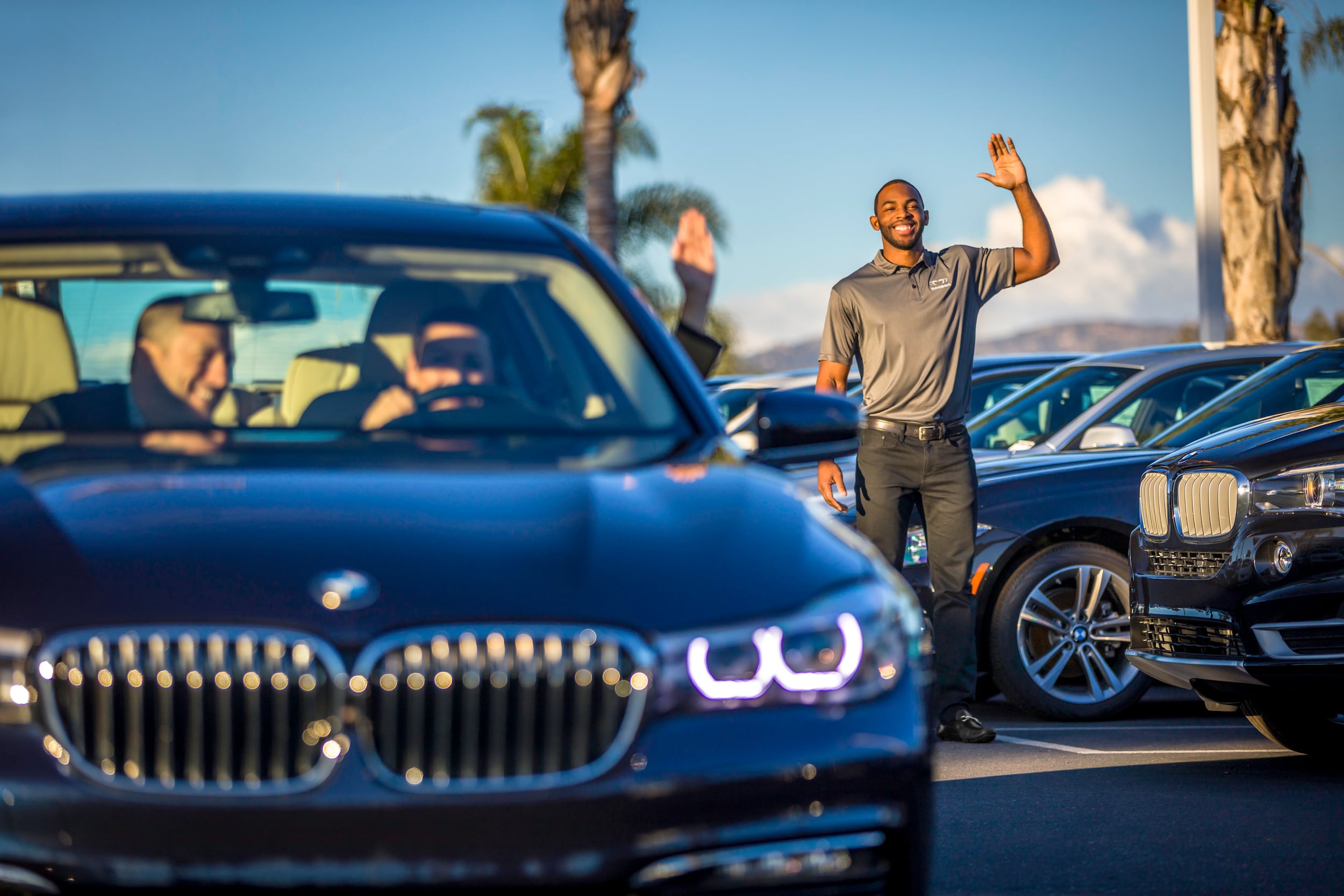 Here at Basney BMW of South Bend we have a fleet of loaner vehicles that we offer our clients when their BMW is in service. We choose premium vehicles for our fleet not base models. We know our clients deserve and appreciate premium features and amenities.
After a period of time, when the vehicle has between 4,000 to 5,000 miles, it is retired from the loaner fleet and offered up for sale. Buying a BMW loaner is a fantastic opportunity to get an excellent like-new car for a substantial value.
BMW loaner vehicles are usually eligible for special financing rates, discounts, or unique lease offers depending on the year and how many miles the car has. In addition as these vehicles have never been titled they qualify for new car rebates and carry the balance of the factory warranty and maintenance. As these vehicles were only used by our BMW clients, we know their history and we know that they were well cared for.


Basney BMW carefully chooses vehicles for our Service Loaner fleet that we know our clients will love. Although our clients enjoy our loaner vehicles free of charge, they care for them as if they were their own.
Benefits of our BMW loaners:
Most are eligible for new car rates, rebates and special discounts.

May offer unique savings for BMW lease specials.

Miles on the odometer do not count against your lease miles.

Our loaners are driven only by our BMW customers. We know their history.

Retired Loaners carry the balance of BMW factory warranty and maintenance
Have questions or want more information? Contact us or take a moment to check out our inventory at Basney BMW of South Bend.
Use the link located below to search our Service Loaner Inventory: 
Make an Inquiry